by Melissa Stewart
Hello 2013!
Did you know She Owns It keeps a list of conferences and events on our site? You can bookmark our main page ->  Upcoming Conferences & Events for Women, Entrepreneurs & Bloggers here -> BOOKMARK ME! That way you can keep coming back to see what's new!
And contrary to what some of my family members think I think, I don't know everything 🙂  SO we're counting on you to help up keep up with all the amazing events out there. If you have an event or conference you think we should add, please CLICK HERE to fill out the submission form.  You can also DM me on Twitter @MelissaOnline or let us know is the comments section below.
What events will you be attending this year?

Me, Myself & I: Let's Talk about Personal Development

 January 19, 2013
Washington, DC- Emergence Community Arts Collective

MomCon 2013
January 26, 2013
Austin, TX
Women's Leadership Conference
 January 31 – February 2, 2012
Las Vegas, NV
http://2013womensleadershipconference.com/
BEECH Retreat
Blogging to Encourage and Equip Christian Homeschoolers
January 31 – February 3, 2013
Captiva, FL
The Higher Education Women's Leadership Summit 2013
February 11, 2013
Sydney, Australia
Spark & Hustle
ASPIRE Conference for Women
March 9, 2013
Las Vegas, NV
http://www.aspringconferences.com
WBENC Summit & Salute
March 13-14
Baltimore, MD
http://www.aplusmeetings.com/assets/wbenc/website/WBENC-index.html
Black Enterprise Women of Power Summit

February 27 – March 3
Orlando, FL
http://www.blackenterprise.com/events/women-of-power-summit/
The SWIBA Awards
March 16, 2013
Hilton Garden Inn Atlanta Airport Hotel
BlissDom Conference 2013
March 21-23, 2013
Dallas, TX – Gaylord Texan
http://blissdomconference.com/
Woman Business Owners Conference
March 22, 2013
Anaheim, CA – Anaheim Marriott
Get RADICAL Women's Conference
March 22-24
Hyatt Hotel, Reston, VA (Just Outside of Washington, DC)
http://getradicalconference.com/
Women Entrepreneurs Inspire
April 2, 2013
Oklahoma City, OK
Mom Thrive
April 4-6, 2012
Toronto, Ontario, Canada
Shabby Lane Shops Small Business Conference
April 11, 2013
Nashville, TN
http://www.shabbylaneshops.com/pages/conference.htm
Spark The Creative Entrepreneur Retreat
April 16-21, 2013
Taos, New Mexico
Inside Edge 2013
April 17-20, 2013
Washington, D.C.
Snap Conference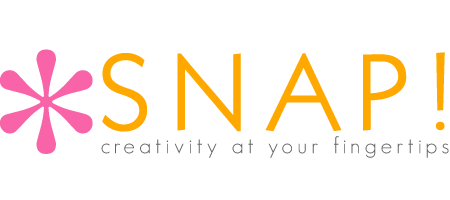 April 18, 2013
Salt Lake City, UT
The Peru 2012 Adventure + Reboot Retreat
April 23 – 28, 2013
Cusco + Pisac in the Sacred Valley of Peru
http://heatherthorkelson.com/retreats/peru-2013/
The Nourished Soul: Caring for You YOUniverse Symposium
April 21-22, 2013
Marriott Atlanta Perimeter Center – Atlanta, GA
http://www.autumnsfire.org/thenourishedsoul/
Christian Women in Media
April 25-27, 2013
Dallas, TX
http://www.cwima.org/conference
Remember Me Retreat

May 1, 2013
Turks & Caicos
http://www.formysisterfriends.org/retreat
 BlogPaws 2013
May 16-18
Tysons Corner, VA
http://events.blogpaws.com/blogpaws-2013.html
WE.aRe 2013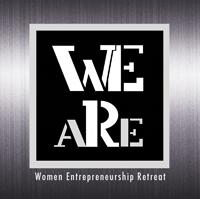 May 24-26, 2013
Pacific Grove, CA
http://womenentrepreneurshipretreat.com/
Have It All Women's Weekend
May 31 – June 2, 2013
Toronto, Canada
http://www.susansly.com/have-it-all-weekend/
BlogHer Food
June 7-8, 2013
Austin, TX
WBENC National Conference & Business Fair
June 25-27, 2013
Minneapolis, MN
27th Annual Entrepreneurial Woman's Conference
September 26, 2013
McCormick Place – Chicago, IL
http://www.wbdc.org/Events/EntrepreneurialWomansConference.aspx
Melissa Stewart is a serial entrepreneur who has had a "home office" since age 5. She is passionate about entrepreneurship, addicted to coffee and eternally optimistic. Her latest project https://sheownsit.com// is a site committed to empowering women entrepreneurs by offering resources, support and inspiration. @melissaonline
Melissa Stewart is the founder of SheOwnsIt.com. She is a Purveyor of Possibility, Entrepreneur Advocate and Coffee Addict. She believes that behind every successful woman is her story. What's your story?