Upcoming Conferences & Events for Women, Entrepreneurs & Bloggers
by Melissa Stewart
Did you know She Owns It keeps a list of conferences and events on our site?
You can bookmark our main page ->  Upcoming Conferences & Events for Women, Entrepreneurs & Bloggers  That way you can keep coming back to see what's new!
If you know of an event or conference we should add, please CLICK HERE to fill out the submission form.  You can also DM me on Twitter @MelissaOnline or let us know is the comments section below.
The calendar is only for in person events and we currently do not include  virtual events, or telesummits.
What events will you be attending?

2013 Events & Conferences
  TxSC
 August 2-4, 2013
 Austin, TX
 http://www.texasstylecouncil.com/
The Next Big Buzz Live
 August 2-4, 2013
 Baltimore, MD
 http://thenextbigbuzzevent.com/
 Fusion Tour
 August 17 Houston, TX
 August 24 Atlanta, GA
 September 28 Charlotte, N.C.
 October 5 Montgomery, AL
 October 9 Washington D.C.
 October 12 Philadelphia, PA
 http://www.womenaregamechangers.com
eWomen International Conference & Business Expo
 August 8-11, 2013
 Dallas, TX
 The Urban Campfire
 August 13, 2013
 Seattle Washington
 http://thecravecompany.com/urbancampfire/
 August 17, 2013
 Mississauga, ON
 http://smallbizwomenseminar.eventbrite.ca/
 Social Fresh West
 August 22-23, 2013
 San Diego, CA
 http://socialfreshconference.com/
Stationary Academy
August 22-27, 2013 (2 sessions)
 Dallas, TX
 http://www.stationeryacademy.com/
 August 28, 2013
 Denver, CO
 http://networkedblogs.com/NiaTF
 The Artful Business Conference
 September 3-4, 2013
 Brisbane, AU
 http://www.artfulbusinessconference.com/
Inov8
 September 5-6, 2013
 Franklin, TN
 http://www.48days.com/liveevents/inov48/
Power Up Weekend
 September 7, 2013
 Washington, DC
The Women's Book 2013 Columbus Area Release Party
 September 12, 2013
 Columbus, OH
 http://2013columbusbookparty.eventbrite.com/
Women Entrepreneurs Success Retreat
 September 16-21,2013
 Florida (Atlantic Coast)
 http://www.cindyeyler.com/home/women-entrepreneurs-success-retreat-florida/
Inspiring Women Annual Event
 September 19, 2013
 Kitchener ON
 http://inspiringwomenevent.com/
Circles 2013
 September 19-20, 2013
 Grapevine, TX
Shift with Tory
 September 23, 2013
 NY, NY
 http://shiftwithtory.com/events/new-york-2013/
Social Media Week
 September 23-27, 2013
WomanCon 2013
 September 25, 2013
 NYC, NY
27th Annual Entrepreneurial Woman's Conference
 September 26, 2013
 McCormick Place – Chicago, IL
 http://www.wbdc.org/Events/EntrepreneurialWomansConference.aspx
Elevation 2013
 September 26-28, 2013
 Salt Lake City, UT
MomBizRetreat Ontario 2013
 September 26 – 29, 2013
The Millcroft Inn, ON
 http://mombiz.com/mombizretreat-ontario-2013/#.UdNa8OsdG95
Type-A Parent Conference
  September 27-29, 2013
 Atlanta, GA
  http://typeaconference.com/announcing-type-a-2013-typeacon/
ETTMoms 360º Conference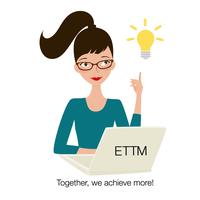 September 28, 2013
 Freehold Township, NJ
  http://etmoms360conference.eventbrite.com/
Stiletto Women Business Owners Symposium
 September 28, 2013
 Arlington Convention Center
 http://stilettolive.iam-community.com/
The Pitch Refinery Conference
    October 3, 2013
Chicago, IL
Blissdom Candada 2013
 October 3-5, 2013
 Mississauga, ON
NAWBO 2013
 October 3-5, 2013
 Miami, FL
 http://nawbo.org/section_231.cfm
Sisterhood Confidential
 October 3-5, 2013
 Washington DC
 http://www.eventbee.com/v/sisterhoodconfidentialdc
MACs Women's Summit & Expo
 October 4, 2013
 Westchester, NY
 http://www.macswomensummit.com/
Women of Woodstock
 October 6-9, 2013
 Woodstock, NY
 http://womenatwoodstock.com/register/
MarketingProfs' 7th Annual B2B Marketing Forum
 October 9-11, 2013
 Emerging Women Live
 October 10-13, 2013
 Boulder, CO
 October 11-13, 2013
 Baltimore, MD
 http://www.digitalfamilysummit.com/
Bloggy Bootcamp Minneapolis
 October 12, 2013
Minneapolis, MN
 http://www.bloggybootcamp.com/minneapolis-2013/
2013 AWC National Conference "Worth Every Penny"
 October 18, 2013
 Springfield, IL
 http://www.womcom.org/AWCConferences/2013/index.html
Social Brand Forum
 October 24-25, 2013
 Coralville, IA
 http://branddrivendigital.com/socialbrand2013/
I Can Do It 2013
 October 26-27, 2013
 New York, NY
http://www.hayhouse.com/tour_details.php?tour_id=126
Pennsylvania Conference For Women
 October 29, 2013
Philadelphia, PA
 http://www.paconferenceforwomen.org/
Bloggy Bootcamp Dallas
 November 8-9, 2013
 Dallas, TX
 http://www.bloggybootcamp.com/dallas-2013/
WE Mastermind Retreat
 November 10-17, 2013
 Western Caribbean Cruise
Rise 2013
 November 13-17, 2013
 Los Angeles, CA
Engage Mexico – Social Media Conference 2013
 November 14-17, 2013
 Puerto Vallarta, Mexico
Texas Conference For Women
Austin, TX
 November 19, 2013
 http://www.txconferenceforwomen.org/
Social Media Marketing 2013
 November 20-21, 2013
 Las Vegas, NV
 http://searchmarketingexpo.com/socialmediamarketing/
Massachusetts Conference For Women
 December 5, 2013
 Boston, MA
 http://www.maconferenceforwomen.org/
2014 Events & Conferences
NMX 2014
 January 4-6. 2014
 Las Vegas, NV
ALT SLC 2014
 January 23-26, 2014
 Salt Lake City, UT
http://altitudesummit.com/alt-slc/
Social Media Week
 September 17-23, 2014
Build Your Blog Conference
 February 7-8, 2014
 Salt Lake City, UT
 http://www.buildyourblogconference.com/
SXSW Interactive
 March 7-11, 2014
 Austin, TX
Women Entrepreneurs Rock The World 2014
 May 7-8, 2014 (tentative)
 NYC, NY
 http://rocktheworld2014.eventbrite.com/
Mom 2.0 Summit
 MAY 1-3, 2014
 Atlanta, GA
Camp Blogaway
 May 16-18, 2014
The California Women's Conference
 May 20-21, 2014
Melissa Stewart is a entrepreneur junkie who has had a "home office" since age 5. She is passionate about entrepreneurship, addicted to coffee and eternally optimistic. Her latest project https://sheownsit.com/ is a site committed to empowering women entrepreneurs by offering resources, support and inspiration. @melissaonline