by Melissa Stewart
Each month She Owns It will update our list of conferences for women.  Bookmark this page-> https://sheownsit.com/conferences-events/
If you have an event or conference you think we should add, please CLICK HERE to fill out the submission form.

2012 Events & Conferences
October 10-12, 2012
Seattle, WA
http://www.christianfaithcenter.org/Celebrate/index.html
AMAZING WOMAN Go Global
October 12, 2012
Toronto, Canada
http://www.goglobalmovement.com/
Power Boost Live
October 12-13, 2012
Phoenix, AZ
http://powerboostmarketing.com/
Southern Bloggers Conference
October 12 -13, 2012
Raleigh, NC
http://www.southernbloggersconferenceblog.com/
Passion Into Action – A Woman's Conference
October 12th-14th, 2012
Grass Valley, CA
http://www.seejanedo.com/events/upcoming-events.html
Bloggy Bootcamp Las Vegas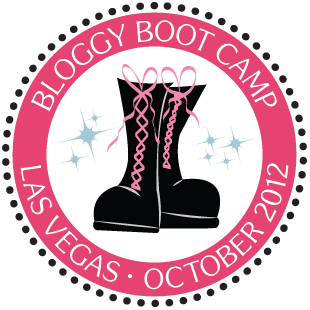 October 13, 2012
Las Vegas, NV
http://www.bloggybootcamp.com/las-vegas-2012/
Pubcon 2012
October 15-18, 2012
Las Vegas, NV
Dublin Web Summit
October 17-18, 2012
Dublin, Ireland
The Art of Becoming You
October 18, 2012
Los Angeles, CA
http://theartofbeingyou-estw.eventbrite.com/#
She's Connected

October 19-20, 2012
Toronto, ON Canada
http://shesconnectedconference.com/Micro/

Power Up Weekend
October 20, 2012
Washington, DC

BlissDom Canada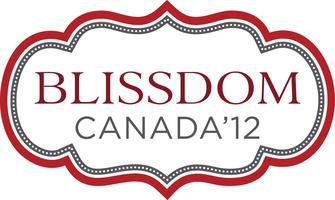 October 20-21, 2012
Sheraton Centre Toronto Hotel – Toronto, ON Canada

WooHoo Weekend
Los Angeles, CA
October 20-21, 2012
http://woohooweekendtour.com/index.html
The Marketing to Moms Conference
October 22-24, 2012
Chicago, IL – Chicago Cultural Center
The Possibilities Conference
October 23, 2012
Toronto, ON
http://possibilitiesconference.com/
Texas Conference for Women
October 24, 2012
Austin Convention Center
http://www.txconferenceforwomen.org/
October 24, 2012
Shadowbox Live, Downtown Columbus, OH
http://www.damesbond.com/intheknow.asp?article=11
10th Annual Women's Business Leadership Conference
October 25, 2012
New York, NY
http://www.freshc.com/nmbc/10Annual-WLC-Flyer.pdf
The Relevant Conference is now Allume Social
October 25-27, 2012
The Hilton Hotel, Harrisburg, PA
Women On Fire Retreat
October 26- 27, 2012
Chicago, IL
Rich Happy & Hot Live
October 26-28, 2012
New York City
November 2 – 3, 2012
The Westin Bayshore – Vancouver, BC
http://www.ywib.ca/beyondpink2012/
Bloggy Bootcamp Brand Edition
November 2-3, 2012
Chicago, IL
http://www.bloggybootcamp.com/chicago-2012/
Women Reinvention Summit

November 3, 2012
Durham, NC
http://beverlymahone.com/boomer-women-reinvention-summit/

Wealthy Goddess Mastermind Retreat
November 6-9, 2012
Sedona – 2 hours from the Phoenix, Arizona Airport
http://wealthygoddessretreat.com/
WE12
November 8-10, 2012
Houston, TX
Get Out There! The She's Got Client Experience
November 12-14, 2012
Cherry Hill, NJ
http://shesgotclientsworkshop.com/#
WOMMA Summit
November 12-14
Wynn Las Vegas
WE Mastermind Retreat
November 12-17
http://wemastermind.com/retreat/
Departs from Miami on Carnival's `The Destiny'
PINK's 8th Annual Fall Empowerment Event
November 13, 2012
Atlanta, GA
http://lpbfes2012.eventbrite.com/
Women 2.0 PITCH NYC Conference & Competition
November 14, 2012
Manhattan Center – New York, NY
http://www.women2.com/pitch-nyc-conference-2012/
BraveHeart Women RISE 2012
November 14-18, 2012
Los Angeles, CA
Identity 5
November 29, 2012
Phoenix, AZ
The Massachusetts Conference for Women
December 12, 2012
The Boston Convention & Exhibition Center, Boston MA

http://www.maconferenceforwomen.org/
2013 Events & Conferences
BEECH Retreat
Blogging to Encourage and Equip Christian Homeschoolers
January 31 – February 3, 2013
Captiva, FL
WBENC Summit & Salute
September 13-14
Baltimore, MD
http://www.aplusmeetings.com/assets/wbenc/website/WBENC-index.html
The SWIBA Awards
March 16, 2013
Hilton Garden Inn Atlanta Airport Hotel
BlissDom Conference 2013
March 21-23, 2013
Dallas, TX – Gaylord Texan
http://blissdomconference.com/
Woman Business Owners Conference
March 22, 2013
Anaheim, CA – Anaheim Marriott
Mom Thrive
April 4-6, 2012
Toronto, Ontario, Canada
Shabby Lane Shops Small Business Conference
April 11, 2013
Nashville, TN
http://www.shabbylaneshops.com/pages/conference.htm
Snap Conference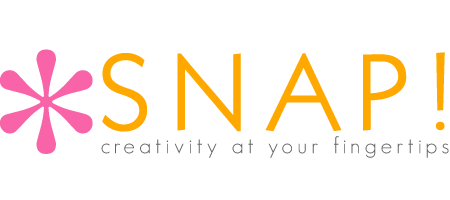 April 18, 2013
Salt Lake City, UT
Christian Women in Media
April 25-27, 2013
Dallas, TX
http://www.cwima.org/conference
 BlogPaws 2013
May 16-18
Tysons Corner, VA

http://events.blogpaws.com/blogpaws-2013.html
WE.aRe 2013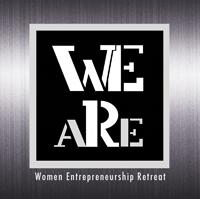 May 24-26, 2013
Pacific Grove, CA
http://womenentrepreneurshipretreat.com/
BlogHer Food
June 7-8, 2013
Austin, TX
WBENC National Conference & Business Fair
June 25-27, 2013
Minneapolis, MN
Melissa Stewart is a serial entrepreneur who has had a "home office" since age 5. She is passionate about entrepreneurship, addicted to coffee and eternally optimistic. Her latest project https://sheownsit.com/ is a site committed to empowering women entrepreneurs by offering resources, support and inspiration. @melissaonline
Melissa Stewart is the founder of SheOwnsIt.com. She is a Purveyor of Possibility, Entrepreneur Advocate and Coffee Addict. She believes that behind every successful woman is her story. What's your story?