"Hello, all! I am so excited for our weekend plans!" Annie exclaimed as she barged in after work.
To her dismay, no one responded. Tania was angrily sending voice notes to someone. Mike appeared like he would shatter the screen with his furious typing. And Ben, as usual, was lying on the couch with earphones on. Disappointed, Annie went to her room, stumped on the bed, and began scrolling her Instagram.
Does this scenario ring a bell?
Pretty much, every home these days has turned into a media hotspot. From adults to kids, as young as five years, are a part of the target market for many businesses. Be it leisure, apparel, accessories, and firms specializing in designer footwear or academic applications.
Leaving the debate of its pros and cons for another day, let's discuss it from a corporate perspective. Social media has become the central focus of business entities. It started as an entertainment tool, but now it is one of the most sophisticated marketing tools for entrepreneurs. Marketers spent over $89 billion on social media advertising and marketing in 2019.
The stats only convince them to spend more. Currently, more than 42% of the world's population has a social media account. That is over 3.2 billion users!
Clearly, marketing on social media is worth the effort. Platforms like Facebook and Instagram have become indispensable parts of customer acquisition, brand awareness, content distribution, and lead generation. All of it becomes even more essential if you are a start-up. Strategize your social media presence to maintain a steady standing in the digital community.
Clueless on how to tread here? Let us spell it out for you.
Step one: Craft a Plan that Works
First things first, you must set some attainable goals. The best way to do that is to ensure they are SMART. Below, we have the image to decipher such objectives: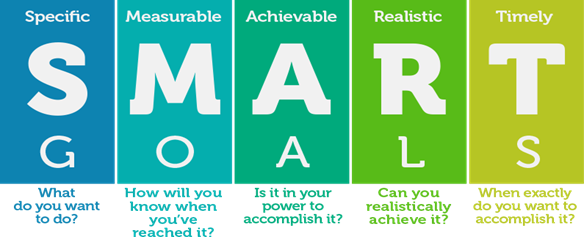 It is good to expand your social network. However, unless you figure out what you want to achieve via expansion, you can't expect successful outcomes. Following are a few goals a start-up usually looks forward to pursuing:
Generate new leads
Improve brand awareness
Enhance web traffic
Step two: Choose a suitable platform
Once you know your goals, it is time to find which platform caters to your needs. This depends on the niche you are working in. For example, if you are in tech, LinkedIn would be a better option than Instagram.
Note that not all social media channels have the same purpose. The target audience for each is different. Given the variation, you must pick a channel where you can connect with the right people at the right time.
As a start-up, you can't afford the luxury of failing often. You need to ensure your advertising budget works hard for you. Keep it minimum, but make sure your strategies are relevant. For instance, if you are a B2B, go to LinkedIn. If you are an e-commerce agency, work on Instagram.
There are a few ways you can go about finding where your audience is hanging out.
A straightforward approach is to carry out the customer survey. Ask questions like which social platform they use the most, which influencers they follow the most, and from where they get their online info.
Another method is to deploy social media sites. Platforms like Facebook allow you to estimate the size of the audience.
Also, you can research the demographics of each social site through the Pew Research Center for the Internet and Technology.
Next, follow what Patrick Ward from High-Speed Experts believes, that once you've identified where your customer resides, you can be consistent and valuable to master your chosen social platform truly. This will definitely make a strong impact!
Step three: Analyze competitor's social presence
As soon as you have set up your social media profiles, it's time to do some stalking. Snoop into your competitor's social media profiles and check what the devil they are up to. Being the newbie in the industry, you have to spot the competing parties first. You should monitor the social media presence of mid-sized and even larger corporations.
Experts recommend using third-party tools to have a closer look at competitor's social media performance. Websites like Keyhole, SEMRush, and RivalIQ can help you audit the social media of competitors. You can study the metrics and evaluate the content they are producing.
Here are a few things you should pay attention to:
Posting frequency
Content quality
Comments/likes details
Number of followers
Step four: Design a content marketing strategy
Your content marketing strategy, in its essence, is the outline of your start-up. It contains a detailed plan that you can use to address your audience. Bear in mind; there is no general content marketing strategy template. Each business has to design its own.
Allow your creative genies to join heads and come up with a plan meant to boost brand awareness. It is not always about crafting blog posts. It includes video for business, infographics, case studies, research outcomes, graphics, animations, and much more. Filter out the type of content that will allow you to reach your audience in the best possible ways.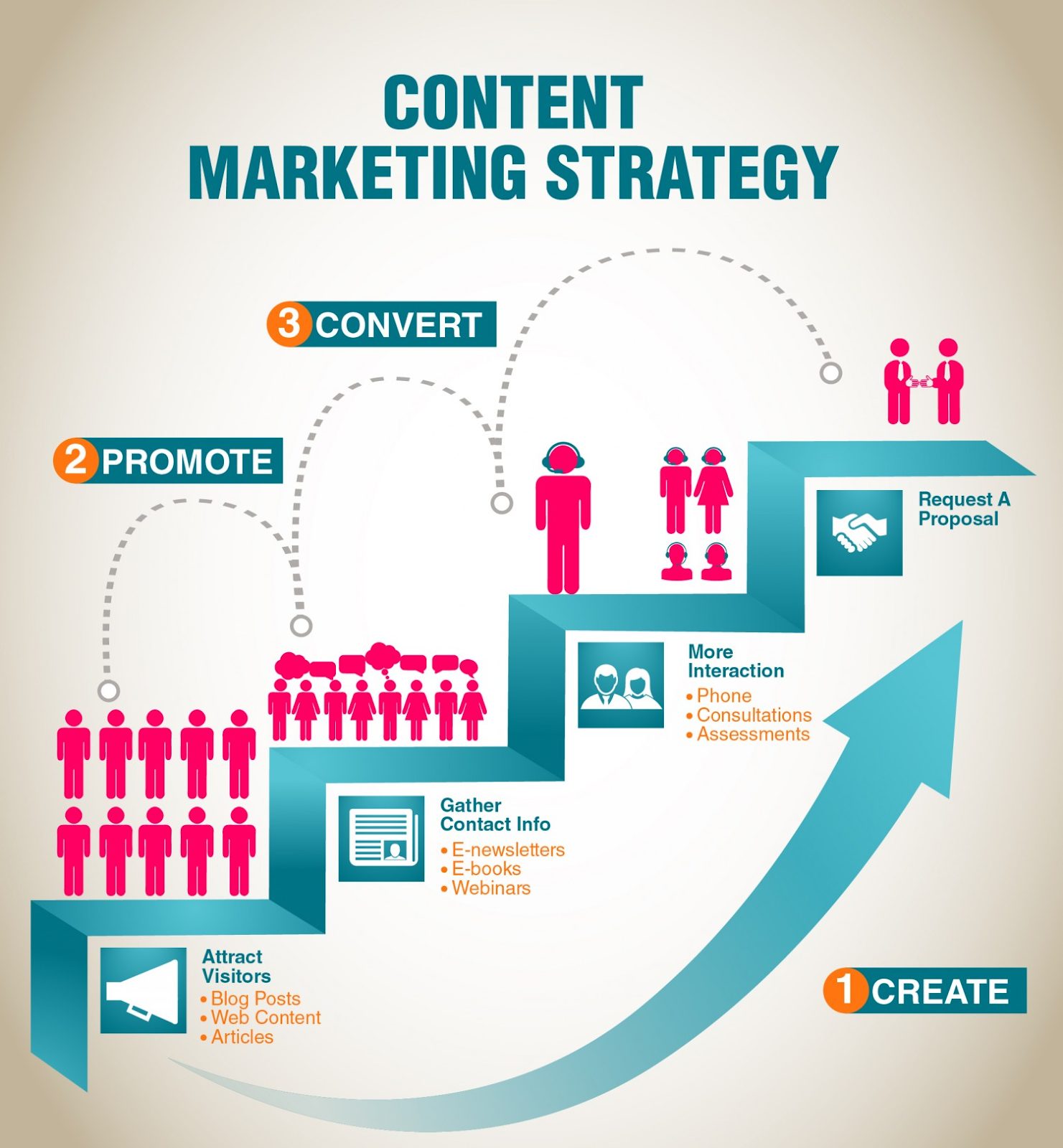 When promoting content on social media, you must go both ways: paid and organic. For the latter, you can use third-party distributors or influencers to promote your content. It will assist you in reaching out to different sources and add your content to their social channels or websites. Besides, you must anticipate the frequency of posts your audience requires. A social media scheduling tool will allow you to keep up with the pace.
Creating content can focus on a variety of things. In general, it consists of developing ideas around a concept and assembling a team to create the content. Short videos are the best way to target your audience; instead of posting blog posts, videos have a greater impact on lead generation.
Professional video production houses charge excessive rates for creating video content, as a result, small businesses and agencies do not approach them directly. Instead, they use free online video editing tools such as pcmag, oberelo, and mobile apps such as slideshow video maker, Intershot, and filimorago.
Step five: Build relationships and find leads
As a start-up, your ultimate success lies in the relationships you build. Use your social channels to interact with the audience, respond to their queries, and offer free or discounted items. Take their feedback when necessary and enlighten them about your long-term plans.
Summing Up
At the outset, building a social media presence may sound simple. Yet as you advance, you'll understand it's a bit tacky.
Don't fret when this realization hits you!
Many entities made it big, and you can do it too. All you need is professional knowledge and a couple of experts up your sleeve.
Initiate your journey and share with us how it goes. Good Luck!
Alma Causey is a Freelance writer by day and sports fan by night. She writes about tech education and health related issues. Live simply, give generously, watch football and a technology lover.