Learn how to improve your productivity as a Work-At-Home Mom
When I decided to walk away from my job in a multinational corporation to spend more time with my soon to be born son, I was sure that I'd need a side project.
I had a voice in my head that wouldn't stop until I start something exciting.
On one hand, I wanted to continue contributing to my family economy somehow and on the other hand, I always wanted to work in a project that helps others moms to reach their goals.
That's why I started www.vanessacast.com
But, with great power comes great responsibility and starting a business is tough.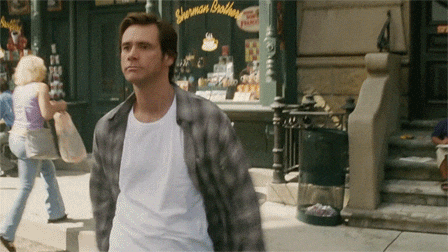 Being said that, with a newborn, it was hard to stay consistent and with the right amount of energy to get up and work.
That's why I want to share with you 3 tips that helped me raise my game and get the job done.
3 ways to improve your productivity as a mompreneur
1. The top priority for the day
For me, it's important to keep the ball rolling. I know that I can't fill my calendar with many tasks, so I just go with 3 tasks per day.
One of those tasks is the top priority, it doesn't matter if I can't complete the other two, but that one should be completed, no matter how.
That way you don't add to much pressure and you can stay consistent.
For example,
Write a blog post (top priority)
Find affiliates
Reply to social media comments
In this example, writing a blog post is the top priority, the other two are also important, but if life gets in the way, writing the blog post is something I'm not going to postpone.
I like the concept of SMART goals. Goals should be Specific, Measurable, Achievable, Relevant and Time-bound.
Always define your goals having the SMART concept in mind.
Many people fail in life, not for lack of ability or brains or even courage, but simply because they have never organised their energies around a goal. – Elbert Hubbard
2. Go Outside
Being a Work-At-Home Mom doesn't mean stay at home all day long.
When you stay at home it's very common to get distracted with things like doing the laundry, washing the dishes, etc.
You can also suffer some creative and mental blocks, or get trapped by your own thinking.
To unlock your potential, you can do something really simple like going outside and work from your favorite coffee shop.
By doing this, you'll eliminate those blocks and put your mind into productivity mode.
3. Find a community
I changed a crowded office for a quiet home, well not so quite with my baby, but you know what I mean.
I felt rather lonely sometimes.
Finding a community was a game changer for me.
In my case, I found a couple of Facebook groups that helped me a lot.
Hearing the stories from other moms who have experienced the same feelings I was experiencing at that moment, was liberating.
Moms are very supportive (you already know that) don't be shy and talk to them.
You can also find local groups so you can meet each other face to face. Or create your own one.
Starting a business while cradling a newborn or taking care of a toddler is not easy. But you can find a lot of support out there, you're not alone.
If you want to know more ways to improve your productivity as a Work-At-Home Mom, just click here and visit this blog post!
I wish you happiness, love and the courage to live your life according to your priorities ♥
Vanessa Cast
Hi! I'm Vanessa Cast. Business Coach focused on Mompreneurs, long-time entrepreneur and unshakable #DreamsPrinter, dedicated to helping you live according to your priorities by profiting out of your passions and abilities.
I was only 19 years old when I started my first business, it was a computer retail online store, after that, and to make a long story short, I played many years in corporate life, in a very nice job, with a great salary.
But in 2013 (this is a super happy "but") Alex was born, so I had this feeling that I need to find a more meaningful thing to do, something to build a better world for my little boy. A few months later I decided to resume my entrepreneurship career.
I'd love to tell you that it was a piece of cake, but no… it was hard. I've run many different businesses while cradling my newborn: A Motivational Subscription Box, Consulting Services, and even a Bakery… Sweet!
This gave me the opportunity to raise my son based on my own schedule and not my boss'. And at the same time, I was helping others to reach their goals.