by DeKesha C. Williams  | Featured Contributor
When the designer built my home, the laundry room was placed on the second floor.  Therefore, the pipes that lead from the washing machine are exposed to the outside and it is currently 22 degrees outside.
The only reason I know that they are exposed is that in 2012 I came home to running water.
There was a small crack in the pipe and it burst behind the wall causing water to flow from the first to the second floor.
Now from the inside, I wouldn't have been able to see anything because it was behind the walls. Just so happened that I wasn't home and when I pulled into the driveway I saw water pouring over the top of both garage doors.
Lesson 1:
This small pipe that's not visible, had a paper cut size hole that caused $20k in damages. You are losing $20k in business by a paper cut size fracture that can't be seen by the public eye?  If I pulled back your drywall what would I find?
In 2012 when the contractor came in to repair the six inches of pipe that was damaged, he didn't have to replace the entire pipe. Let me tell you how he fixed it. He cut on the top side of the pipe, where it was damaged, and then he cut on the bottom side.  He added the new pipe and replaced the old and added some adhesive and replaced the drywall.
But that didn't fix the real problem because the pipe was still exposed to the outside which will still stand a chance of freezing if it gets too cold. So now we don't wash when temperatures are below freezing.
Lesson 2: If you create a temporary fix, it doesn't get to the root of the problem.
It's 22 degrees, and my son needs to wash clothes.  I decided that we would go to the laundry mat since the pipe behind the washer is frozen. How did I know that? I poured hot water down the drain, and the water starts to overflow.
If I asked you questions about your business processes OR I enrolled ten new clients in your business, would you get stuck?  If you had to implement five projects in your business, would you be stuck?
Okay, back to the laundry…I had strategically mapped out that we would gather everyone's clothes in the house and wash them all at one time.  Now since the weather will stay in the 20s for the next few days, I needed a new plan.
To make this trip to the laundry mat successful, I need to have enough washing powder, fabric softener and dryer sheets for three people.
I can wash six loads at one time versus 1 load at home.
One load takes about 30 min to wash, and I can now wash six loads in 30 mins. And another 30-45 min to dry each load.
For $12 or I can pay someone $14/hr to clean my laundry and work from home.
You can tell me how adding two people to your team can save you time and money.
Imagine three washing machines/people added to your team to take the load off your plate.
It will allow you to work on developing new programs and products. In the six hours that it would take you to wash, you could be having sales calls, building websites, landing pages, or any other revenue-generating activities.
Moral of the story –
When contractors did the repairs on the house they built a wall behind the pipes to eliminate the exposure to the outside. Insurance doesn't cover this because it's preventive. They don't cover expenses, so it doesn't happen again, they only cover damages.
Often we will not invest in our business to prevent something from happening. We wait until the damage is done and then decide.  We will not invest in life insurance because it's for just in case.
The same thing with car insurance and investments, we fail to invest for the just in case my car breaks down. Just in case my kid doesn't get a full scholarship or into the school of their choice.
So I paid the cost to have them implement a process that could prevent this from happening again out of my pocket.
I paid the cost to help reduce the chance of this happening again.
Now it doesn't stop the fact that water freezes in the pipe because we were only able to cover ONE section of the pipes. What about the remaining section that I can't see?
What are you doing in your business to eliminate the leaks that you can't see? Are you proactive or reactive in your business?
——————————————
DeKesha C. Williams – Business Strategist, Vizions Consulting – Richmond, VA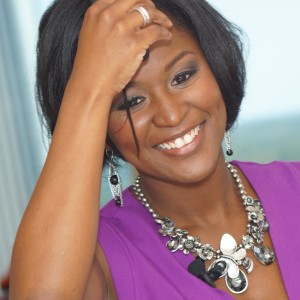 DeKesha Williams, known as the Virtual COO, Business Strategist, and Leadership Development Trainer, is the CEO of Vizions Enterprise. Vizions Enterprise helps clients with business expansion and infrastructure development.
Ms. Williams leverages over 20 years of experience in retail management to help other entrepreneurs develop practical business strategies that include: solutions to increase profitability, strategies to increase foot traffic, brand development and more.
During her many years in retail management, she worked for retail companies such as Macy's and Ann Taylor Loft. As a manager and then a District Manager, her responsibilities included developing floor set and marketing strategies among other things. Additionally, she was responsible for creating sales projections and action plans for 13 stores across 5 states for a number of years. As a District Manager, Ms. Williams had the pleasure of managing and mentoring several young women. The mentoring relationships further fueled her desire to inspire, motivate and educate as she was able to see first-hand how her efforts led to the successful achievement of her company's goals 90% of the time by those she mentored.
In addition to her many years of experience, Ms. Williams holds a B.A. degree in Fashion Merchandising and an M.B.A degree in Finance.
At Vizions Consulting, we help small business owners who struggle with operational procedures to develop an efficient workflow and increase employee productivity.