by CreditRepair
For as revolutionary and disruptive as the fintech industry claims to be, it fails to embody those attributes in a few notable ways, especially when it comes to women in the workplace. Women are vastly underrepresented throughout the industry, particularly in leadership roles.
Gender inequality is widespread, but some women have beaten the odds by rising through the ranks of the fintech industry. They often aren't given the credit they're due for fighting against various hardships and roadblocks, however.
From online banking to improved payment services, fintech has the potential to alter life as we know it—and it already has in numerous ways. Banking apps, online insurance brokers, retirement management, credit health tools, you name it.
Fintech companies have changed how we manage our money and approach financial health, and according to Fortunly, nearly half of consumers only use digital banking services when it comes to managing their money these days. It's likely that group will only grow as the industry works to make all financial services faster and easier.
This prosperous industry, though, has long excluded women or made it difficult for them to get skin in the game. This has been true of the traditional finance sector for ages—don't forget, women (both single and married) struggled to get credit cards in their own name until the mid-1970s.
There's a known gap when it comes to who's running the show as well. Here we'll go over where women stand in the fintech industry and share some words of wisdom from those who've climbed the ranks.

Equality in the Fintech workplace
In February 2020, The Forbes Fintech 50: The Most Innovative Fintech Companies in 2020 was released, outlining successful players in the game and up-and-comers to keep an eye on. The list is composed of notable private companies that have operations or customers in the U.S., all with a similar underlying goal to make financial services faster, cheaper and easier.
The list also showcased 19 newcomers, highlighting the ever-expanding landscape of the fintech industry.
Pretty remarkable, huh? Definitely, but let's dive in deeper.

Out of the 50 companies showcased, only nine were founded or co-founded by women, representing only 18 percent of the list. All nine women are in leadership positions, but only six sit in the CEO's corner office.
This figure, unfortunately, isn't terribly surprising. Fintech is notorious for being an unbalanced industry, and various executives and reporters have been calling it out for years. The inequality shows up in wage gaps across all positions, a lack of women in leadership roles and a toxic culture among the predominantly male-run industry.
Women also notably face more barriers when it comes to getting VC funding. Of the roughly $80 billion in venture capital each year, women CEOs only get 2.7 percent of it, or $2 billion. For example, Snejina Zacharia, who we'll read more on later, has been in meetings where investors only direct the conversation and questions to her co-founder, despite the fact that her decades of business experience speak volumes.
The gap in fintech leadership especially doesn't add up when you look at how women perform in leadership roles. In a study by the Harvard Business Review, women outscored men in 17 out of 19 measured capabilities. These capabilities were found to separate outstanding leaders from average or poor ones, and included everything from resilience and drive for results to innovation and bold leadership.
There's no denying that women in fintech have a lot of challenges to overcome in order to rise in the ranks. Against all odds, though, there are notable figures to look up to, and the list of inspirational leaders grows longer every day.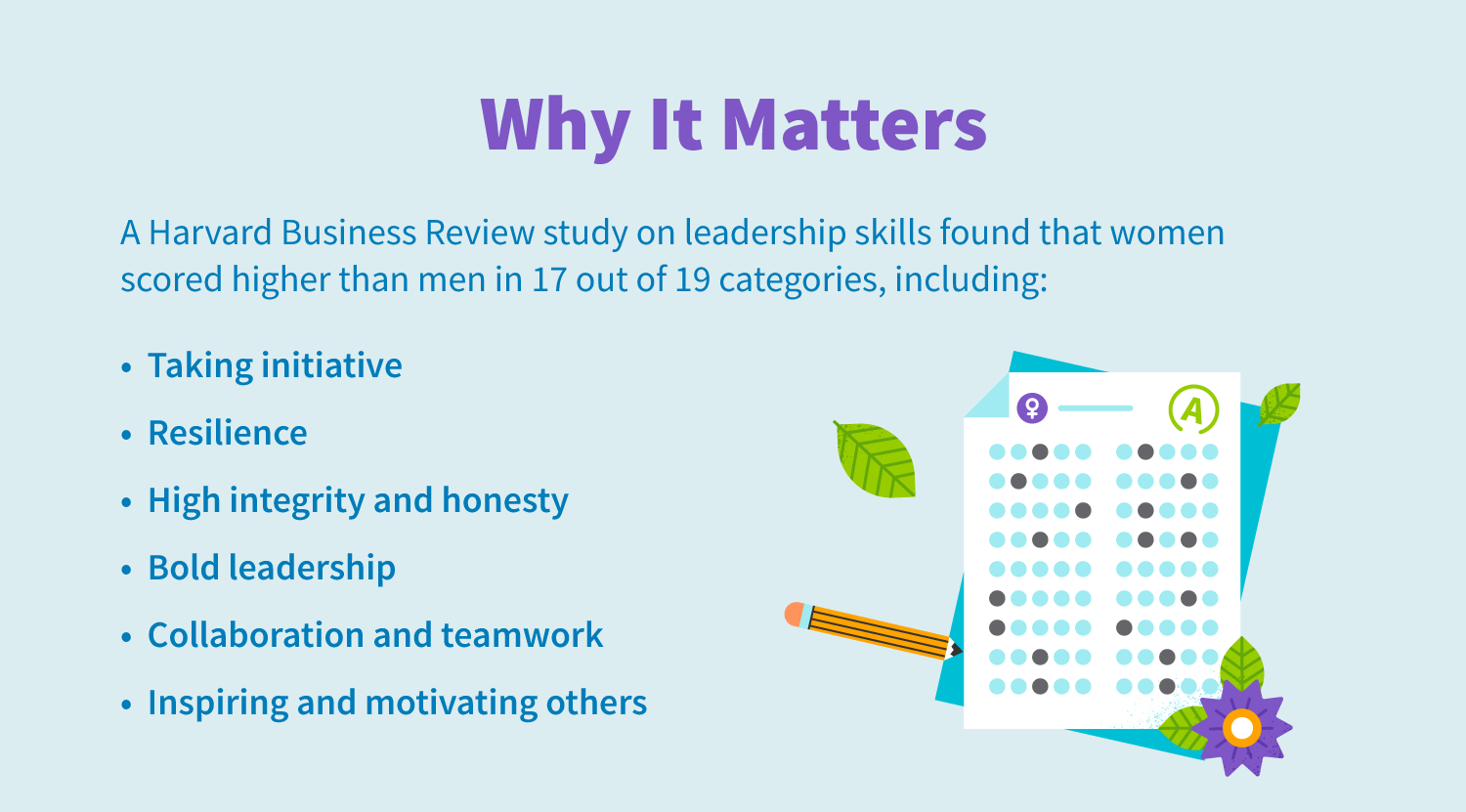 Words of wisdom: lessons from 9 women in Fintech
The women represented in the Forbes 50 have plenty of advice and wisdom to share. We've compiled notable lessons from them below. Whether you're looking for inspiration for your business dreams or need a boost when it comes to improving your financial literacy, the lessons we share are golden for anything you need.
Suneera Madhani: Founder + CEO, Fattmerchant
Suneera Madhani founded Fattmerchant to revolutionize merchant services. Not only that, but she did it after others in the payments industry told her that her idea for creating a business model based on popular subscription services couldn't be done. Fast-forward a few years and Fattmerchant is valued at $140 million—and Madhani has become an inspiration for her approach to business and motherhood.
Words of Wisdom: "Keep your passion. Remember your why. . . . Remember why you started and hold that close to your heart when times get tough."
In Action: Whether you're looking to climb the corporate ladder or boost your credit score, keep your eye on the prize. Keep your goals top of mind and reference them regularly to stay on track.

Kathryn Petralia: Co-founder + COO, Kabbage
After nearly 15 years in the credit, payments and e-commerce industries, Kathryn Petralia co-founded Kabbage, which uses its automated lending platform to lend money directly to small businesses and consumers.
One thing she's noticed since co-founding the company, last valued at $1.2 billion (AKA "unicorn" status), is how few women there are in the industry, especially when it comes to venture capitalists. Her "say yes" approach has helped her climb the ranks and stand out as a leader for women across the fintech industry.
Words of Wisdom: In reference to rocking her career and raising a family and the gendered disparity between parental leave, Petralia says, "There's more we can do to create that equality if we wanted to. It goes back to saying yes. If there's something you want to do, figure out a way to do it."
In Action: When it comes to your personal finances, saying yes to learning more about what you can do with your money can help you expand your investment portfolio, get that raise or start that side hustle to make some extra cash.
Snejina Zacharia: Co-founder + CEO, Insurify
We don't need to tell you that insurance is complicated—deductibles, auto insurance, premiums and more can feel like they're there just to confuse you. Why does it have to be so hard?
Thankfully, Snejina Zacharia saw the same issues and co-founded Insurify, a virtual insurance platform that utilizes artificial intelligence and natural language processing to streamline the ordeal of shopping for insurance. Making something so simple takes a lot of work, though, and Zacharia has operated with humility, leadership and a team-centric attitude to reach this success.
Words of Wisdom: "Never behave as the smartest person in the room because you may miss some of the best ideas."
In Action: Whether you're attending a board meeting or navigating your finances, be sure to approach everything with a learner's attitude. You're always a student, and when you can remember that, you'll always learn some new tricks.
Adena Hefets: Co-founder + CEO, Divvy Homes
Buying a home is incredibly personal, but the finance world is infamously cold. Adena Hefets approached the industry with heart and personal experience: After her parents were denied a mortgage when they first tried to buy a home, she wanted to improve upon the homebuying experience and make it accessible to everyone.
Divvy was founded to help streamline the rent-to-own process and make the American dream of owning a home available to more people.
Words of Wisdom: When speaking to the importance of setting and reaching goals in her business, Hefets has said that "having a purpose-driven mission is what motivates [her] to wake up each morning to build something that's making a positive impact on the world."
In Action: Know your end goal. Are you looking to nail your side hustle game and move more quickly toward financial independence, or do you want to pay off your student loans in less than five years? Knowing your "why" for achieving your goals will help keep you motivated and moving.
Leanne Kemp: Founder + CEO, Everledger
The old saying goes that "diamonds are a girl's best friend," but the modern iteration has evolved to include considerations for ethical and transparent sourcing. That's where Everledger comes in: The blockchain technology company helps verify the origin of assets and create a digital record to help prevent fraud and money laundering. Leanne Kemp's 20+ years in tech and numerous successful companies make her a force of nature.
Words of Wisdom: "No one would ever give me a 'real job' because I think about things differently. I ask the question 'why' rather than 'what' or 'how' first."
In Action: Don't be afraid to think outside the box and offer your unique perspective, especially as you approach a new situation with a learner's attitude.
Rhian Horgan: Founder + CEO, Kindur
Retirement planning is one of the most stressful parts of finances that many people just bypass completely. Fast-forward a decade, and suddenly you're scrambling to save enough for your golden years.
Rhian Horgan set out to help streamline the process of saving for retirement for baby boomers and developed Kindur. After working for 17 years in financial advising, she had found a gap in the market for people looking to retire and knew she needed to change gears. Kindur is the result of her decision to create something of her own.
Words of Wisdom: Talking about life during the coronavirus pandemic, Horgan aims to "encourage [her] friends and customers to focus on the things they can control."
In Action: Any financial stressor can be overwhelming, whether it's an overdue credit card bill or a global pandemic. Take a breath, step back and see what you have control over—focus on those things first to help you craft a plan for moving forward.
Shivani Siroya: Founder + CEO, Tala
Running a small business is a challenge in and of itself, especially when it comes to financing. Shivani Siroya founded Tala to help counteract this and make small business financial access easier with mobile tools and straightforward financing. Her experience in global health, micro-finance and investment banking has informed her work with Tala, and she also serves on the board of Young Women Social Entrepreneurs.
Named one of Fortune's 40 under 40 in 2020, Siroya has even given a TED Talk, if you need a little extra inspiration.
Words of Wisdom: "Stay excited, focused on results and be incredibly optimistic. It's okay to really believe in your gut—just make sure that you see the results with it."
In Action: Don't be afraid to trust your gut, but remember to check in frequently. Combining your intuition and tangible, measurable goals will keep you on track.

Nichole Mustard: Co-founder + CRO, Credit Karma
Nichole Mustard is proof that focusing on happiness and working hard can drive your career. She helped start Credit Karma, a personal finance platform that was recently acquired for $7.1 billion in cash and stock.
One of her goals was ensuring she helped establish a data- and consumer-focused company. These two elements were critical in helping her stay authentic in the business world, and as a result, she helped establish a company that aligns with her personal values—a win-win across the board.
Words of Wisdom: On just graduating college: "I didn't have a job, a place to live or a car. But I figured if I was happy, the rest would follow."
In Action: When you're just starting out in your career, remember that prioritizing happiness will usher in success in due time.
Anna Mongayt Counselman: Co-founder + Head of People and Operations, Upstart
Online lending has become the norm in recent years, and Upstart is a leader. Anna Mongayt Counselman helped get the company off the ground, going from a tiny team to over 200 employees and more than $6 billion in loans distributed. Not only that, but she's received the White House Champion of Change award, honoring her work as an exemplary immigrant innovator.
Words of Wisdom: "Feel the fear and do it anyway and trust that you'll figure it out as you go."
In Action: New to investing or buying a house on your own for the first time? Those are definitely intimidating things to take on, but don't let the fear bring you down. Keep an open mind and learn as you go.
The Future of Women in Fintech
There's no telling where fintech will go from here, especially after the onset of the global coronavirus pandemic. However, one thing is for certain: The importance of flexibility, ease of use and speed when it comes to managing your finances are core principles of fintech and will continue to drive the industry.
Women continue to prove themselves to be invaluable players in fintech, and many are looking to women to help jump-start the industry's recovery from the COVID-19 pandemic. Despite the fact that businesses worldwide have taken a blow in the wake of the pandemic, the characteristics that allow fintech to shine will be all the more important as the world recovers.
If you're feeling the effects of the pandemic or just need a little help brushing up on your credit health before jumping into your next business venture, our team of credit advisors  can help you take your credit education to the next level.

Visual by CreditRepair
Melissa Stewart is the founder of SheOwnsIt.com. She is a Purveyor of Possibility, Entrepreneur Advocate and Coffee Addict. She believes that behind every successful woman is her story. What's your story?