If you become a thought leader will your business help more people?
As a Nurse turned Conversion Copywriter and Launch Strategist, I have worked with dozens of successful Coaches and Consultants and given this question much deliberation. So let's get started to see if you too can thrive more than you already are.
What a Thought Leader is NOT and why it matters
Ever told anyone you're an amazing parent/ aunt/ godmother? Nope, because the only person who can decide that is the child. And it's the same when it comes to being a Thought Leader. If you think you are, you probably aren't – even if you're an Instagram Influencer. In fact, there's nothing self-imposed about the word at all and the term was first used in the business, not the online world.
Being a Thought Leader is not merely a marketing tactic. It's not power or what you do with it. It goes beyond that. It's finding yourself accountable for empathically, inspiring a person to do what they want to do as they stick to their own values[1] It's about impact.
How to make an impact as a Thought Leader
You can only do that when you know what job your clients want doing. Mike Doehla converted his garage into a gym and began training people. But no body was interested as his prospects didn't have a problem with getting fit. They saw themselves as having a problem with food. So he started a nutrition coaching company that now turns over $600k a month. Now he's making an impact. But being a Thought Leader is also about having influence.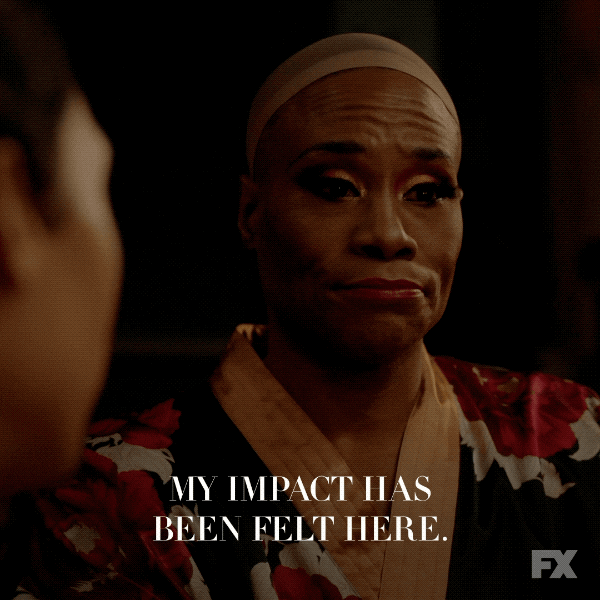 Only 1 in 12 entrepreneurs succeed but Denise Brosseau sees becoming a Thought Leader as the beginning of a whole new level of professional and personal achievement and satisfaction. You can –
Be more visible to the people that matter to you
Open yourself to opportunity through gaining clients, followers and funds
Gain exposure and access to people who make things happen
Being a Thought Leader is not just being knowledgeable on a certain subject and using that position to be influential in your niche. To my mind, it's coming from the place of authority but then giving your own point of view backed by stories interesting enough to keep people listening.
If you use 'words backed by science' then that's even better – particularly if you've done the qualitative or quantitative study yourself. Brene' Brown spoke to thousands of people, male and female and had her work published before her famous TED talk sharing her findings on vulnerability. Whatever the world throws at us she continues to provide insights for others through the recognition of trends in her field of expertise: Shame. 
It doesn't matter what gender, size, colour or shape you are. You need commitment and courage to go against the way things are with science and experience to back you up. So it helps if you already have an amazeballs service, initiative, or concept to talk about and a community that supports you.
Over time you'll show others how to replicate your success until you've scaled the sustainable change across not just your company, but an entire industry, niche or even community.
If you could hone one skill to be a Thought Leader what should it be?
Ethical persuasion is the fundamental skill that'll have you hook investors, sell your shanazzle, build your brands and start movements. Billionaire Warren Buffett once told business students that improving their communication skills would immediately boost their professional value by 50%.
Entrepreneurs persuade investors to back their startups
Politicians persuade people to vote for them
Leaders persuade employees to believe their hype
CEOs persuade journalists to write favourably about their companies
Marketers persuade customers to choose their product over competitors
​​​​​​​​​​​​​​​​​​​​​​​​​​​​​​​​​​​​​​​​​​​​​​​​​​​​​​​​​​​​​​​​​​​​​​​​​​​​​​​​​​​​​​​​​​​​​​​​​​​​​​​​​​​​​​​​​​​​​​​​​​​​​​​​​​​​​​​​​​​​​​​​​​​​​​​​​​​​​​​​​​​​​​​​​​​​​​​​​​​​​​​​​​​​​​​​​​​​​​​​​​​​​​​​​​​​​​​​​​​​​​​​​​​​​​​​​​​​​​​​​​​​​Gone are the days the boss was in charge and every decision had to filter back up the line and down again for anything to get done. This is the Imagination Generation. The Zippy Tech Generation. Everything needs to be done yesterday.
Your business's survival relies on a culture of sharing that empowers employees to make their own decisions. And influences followers to believe in your products as they align with your values as a brand in today's saturated market.  Brainstorming with and learning from those around you will have you harness passion, creativity and power. Continue to share the awesome of others and one day in an interview, you'll blush as someone describes you as a Thought Leader.
Can you think of someone you can lift up today? Why not share this article with them and start your journey to becoming a Thought Leader tomorrow?
[1] Roberts, .T. (2020). Change is Hard: Leadership is Harder. Military Medicine,
For when you're struggling to find the words to sell your one-to-many services. You need Launch Conversion Copywriter Nicci Lou. Get ready to Build your List, Nurture Your Leads, and Sell Your Services.

A previous Senior Nurse, with a background in Marketing she'll bring words backed by science in sales pages, case studies, and emails. And also offers strategy calls and audits of your sales funnel too.

When not working, you'll find her hanging out with her 8 and 6-year-old at the beach or dancing in a field until the sun comes up.

For a FREE plan for the life of your business – that's as unique as you are. Get this mini-video series here.

Stay Authentic. Stay You ✨ niccilou.com