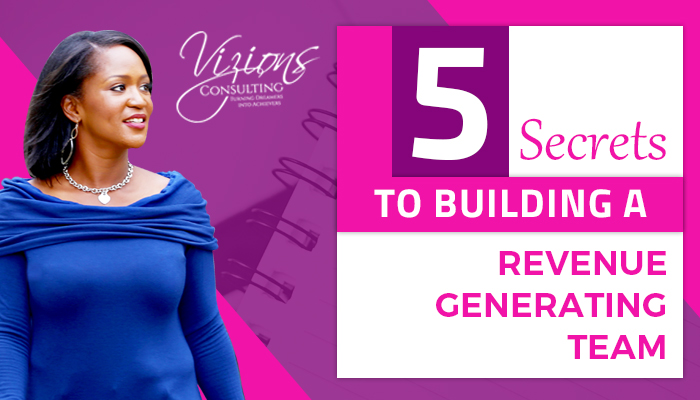 by DeKesha C. Williams
In today's business environment, revenue generation has become a key concern for every profit-producing organization. The time has come to shift from the idea of individual sales and marketing teams and develop a perfect team that focuses on understanding buyers' perceptions and revenue generation. Introducing a profit-producing team will give clear scope for your business by synchronizing together sales and marketing functions.  This will take your organization beyond the traditional boundaries of sales and marketing to grow your business faster and more sustainably.
1. Develop A Strategy To Operate As CEO
It is essential that your organization possess an aligned corporate and revenue strategy with a well-documented plan of action. This becomes the backbone where your revenue generation team will structure. A team built on the boundaries of organizational strategy will become a success since it has the support of the entire organization from its top to bottom.  When you can operate as the CEO, it gives you the freedom to operate from your zone of genius.
2. Adapt an Effective Training and Development Program
When you shift from traditional business boundaries and try to build a team,  much emphasis should be given to training and development. This will allow your team members to adapt to the team goals in a more effective way and will also eliminate the errors that can be associated with a lack of training.  This approach also creates a bond and trust because you're investing in their growth.
3. Use Effective Coaching and Supervision
Utilizing effective coaching and supervision techniques can often lead to the overall success of the team. Good leaders will motivate the entire team and improve team performance. Effective supervision and coaching will also enable fast growth of your team and also enhance retention of top-performing team members.
4. Focus on Processes
When managing a business, it's easier to manage the process and not the tools  Each team member owns their area of responsibility and their process as well. This helps to improve the overall skill levels but also allows for minimizing mistakes in the company. They will have a larger scope associated with their jobs and will feel more responsible. Furthermore, this will enhance the achievement of your goals since the team members are responsible for the success of entire processes rather than individual tools.
5. Use Metrics To Monitor Progress
Most CEOs are not heavily using metrics to monitor the success of their business.  What you focus on expands, therefore use analysis best suited for your organization. Formulate a set of metrics that align with your team goals such as revenue, units sold, CPC, etc. These should be basics that cover activity levels as well as outcomes. Make sure you don't use aggressive metrics as they may backfire and reduce team motivation. Simplicity will enable you to track performances quickly and effectively. This will also save time and effort.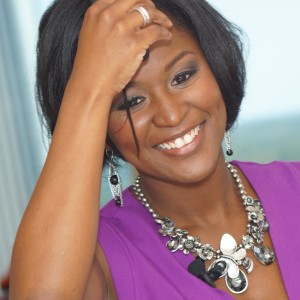 DeKesha Williams, known as the Virtual COO, Business Strategist, and Leadership Development Trainer, is the CEO of Vizions Enterprise. Vizions Enterprise helps clients with business expansion and infrastructure development.
Ms. Williams leverages over 20 years of experience in retail management to help other entrepreneurs develop practical business strategies that include: solutions to increase profitability, strategies to increase foot traffic, brand development, and more.
During her many years in retail management, she worked for retail companies such as Macy's and Ann Taylor Loft. As a manager and then a District Manager, her responsibilities included developing floor sets and marketing strategies among other things. Additionally, she was responsible for creating sales projections and action plans for 13 stores across 5 states for a number of years. As a District Manager, Ms. Williams had the pleasure of managing and mentoring several young women. The mentoring relationships further fueled her desire to inspire, motivate and educate as she was able to see first-hand how her efforts led to the successful achievement of her company's goals 90% of the time by those she mentored.
In addition to her many years of experience, Ms. Williams holds a B.A. degree in Fashion Merchandising and an M.B.A degree in Finance.