by DeKesha C. Williams  | Featured Contributor
Today a great question came across the American Express platform and it made me think of YOU first.  Small business owners have to look at cost on a daily basis because funds are limited in the beginning.  
Ameer asked a great question about eliminating cost and restructuring his organization.  Not only is this an ongoing issue for large corporations it seems to hinder small businesses on an ongoing basis.  So when I saw this question I felt the desire to break it down into steps where Operational Managers and CEOs could grasp and implement.
When looking at an organization and restructuring, your line items become a critical part of this process. When I speak of line items, each organization should complete profit & loss statements, cash flow statements including income statements of a monthly/quarterly and yearly basis.  These reports are the analytical foundation to how your business is going financially.  If you are currently operating a business and don't know where you stand financially- WELL STOP RIGHT NOW!  That's like riding a bicycle with blind folders on or driving a car on a road where you can't see 3 inches in front of you.  So let's fix this problem now.
There should be a strategic approach to this process of understanding your financials and making adjustments when spending becomes a problem. Naturally you should develop cost efficient methods to replace high valued line items.   We have become so reliant on technology to automate our business that annual and monthly subscriptions can become an intricate part of your cash flow statements.  Be mindful every time you register for the newest automated program to operate your business efficiently.  Be sure that you have enough customers/revenue to keep you in the black, my friend.
4 Easy Steps To Eliminate HIgh Cost Items in Your Business
Research other options that could save your company money on the bottom line. What that means is identify the top 3 items that are costing you a fortune in your business.   When you have employees most times the cost is labor, however when you don't have employees the cost can differentiate based on industries.  
So to sum it up:
1. Identify high cost line items – Where are you spending most of your money?  But WAIT, what's the return on investment for that line item.  Think about it, it could be a sales employee whose labor rate is out of control but they generate a 4x's their salary in revenue for your company.  Are you really going to eliminate their job because you pay them well. Hell, they do a fantastic job so move on to the next item please.  Be smart about your restructuring.  
2. Identify cost efficient replacements – Think about the internet/cable services in your business or the merchant fees that you're paying.  Think about the website monthly maintenance fee that you're paying and so on.  These are the operational cost that have become overbearing in small businesses that can often times be unnecessary.  
3. Research effectiveness of other options –  Here is the fun part because now it's time to hit the streets to find alternative methods to what's working in your company.  With so much technology and the evolution of the internet, I can guarantee you that there is a free app or cost efficient program that you can use in a large corporation/small business and save hundreds if not thousands of dollars.  Don't think because you're a Fortune 500 company that you don't have to use apps that small businesses use on a daily basis.  You better think about the bottom line.  Anywhere you save money is more money in a bonus check. Am I right?
4. Test/Implement and repeat the cycle. Once you've identified a replacement tool then it's time to test the program to see if it's compatible to your company/industry.  Run the test for 3-6 months for accuracy and eliminate the kinks.  If the pilot seems to work out like golden then move on to implementation phase and roll out the new program to the company.  Don't forget that this will incorporate training on the new systems and you have to take in account any additional labor hours.  AGAIN, be mindful of the revenue generated on the time saving and cost efficient process.  
You've just been blessed by Business Strategist and Operation Management Special DeKesha C. Williams
——————————————
DeKesha C. Williams – Business Strategist, Vizions Consulting – Richmond, VA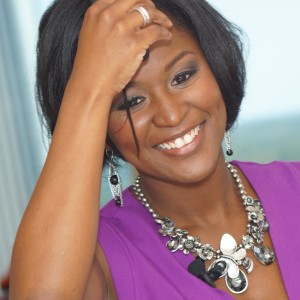 DeKesha Williams, known as the Virtual COO, Business Strategist, and Leadership Development Trainer, is the CEO of Vizions Enterprise. Vizions Enterprise helps clients with business expansion and infrastructure development.
Ms. Williams leverages over 20 years of experience in retail management to help other entrepreneurs develop practical business strategies that include: solutions to increase profitability, strategies to increase foot traffic, brand development and more.
During her many years in retail management, she worked for retail companies such as Macy's and Ann Taylor Loft. As a manager and then a District Manager, her responsibilities included developing floor set and marketing strategies among other things. Additionally, she was responsible for creating sales projections and action plans for 13 stores across 5 states for a number of years. As a District Manager, Ms. Williams had the pleasure of managing and mentoring several young women. The mentoring relationships further fueled her desire to inspire, motivate and educate as she was able to see first-hand how her efforts led to the successful achievement of her company's goals 90% of the time by those she mentored.
In addition to her many years of experience, Ms. Williams holds a B.A. degree in Fashion Merchandising and an M.B.A degree in Finance.
At Vizions Consulting, we help small business owners who struggle with operational procedures to develop an efficient workflow and increase employee productivity.